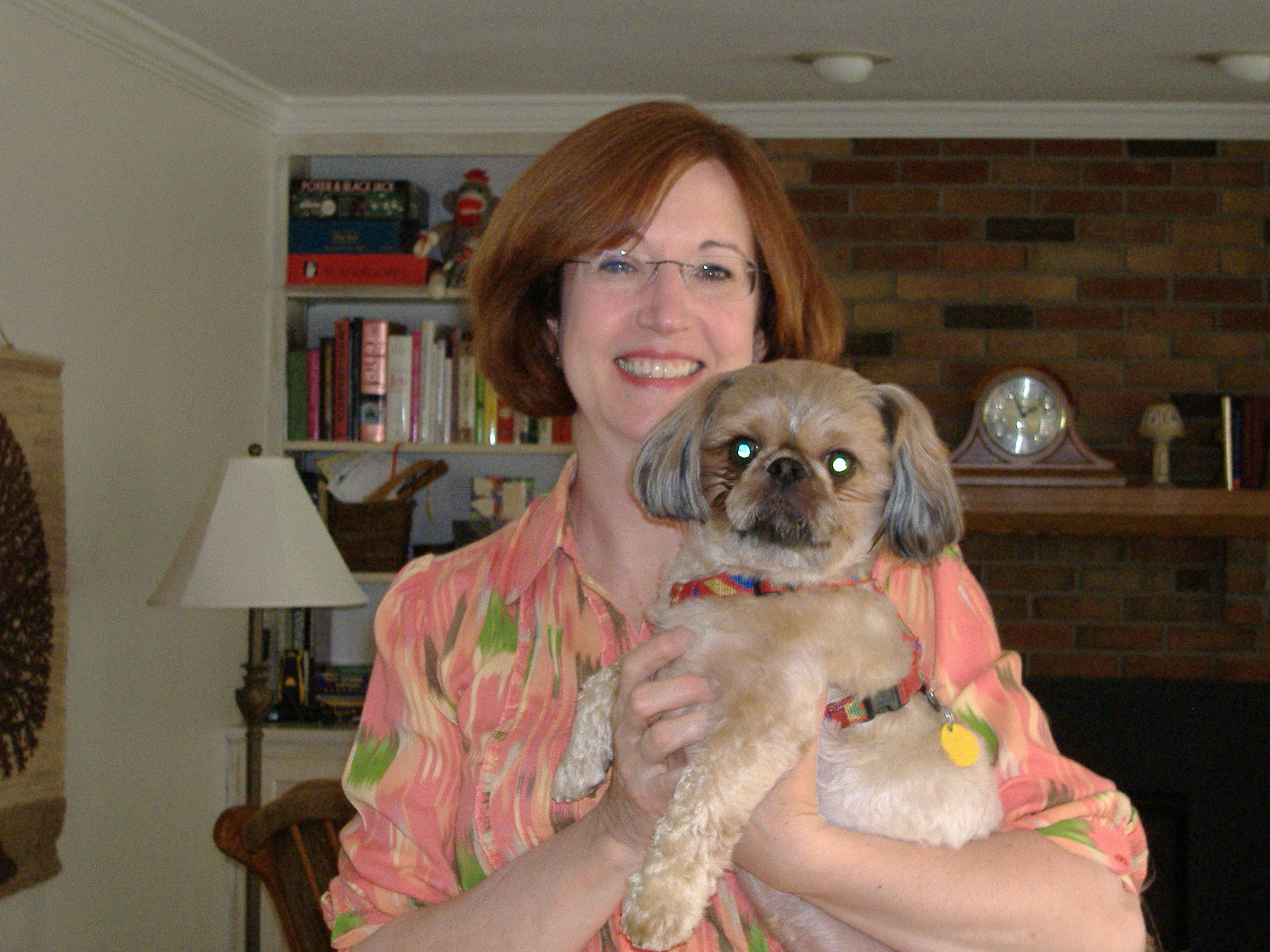 We are the owners of a high-spirited Shih-Tzu named Desi. In part, because he was so small and cute, his wild behavior wasn't much of a problem. The time did come when we wondered if he would ever settle down and be a calm little dog.

I had tried a puppy class but we never completed it, as seemed to be too stimulating for him and I felt I had little control of him during the session. I read a couple of books and watched a few videos but never did put it all together into a plan for training.

At the age of two we went through training with Fran Schoenfeld and the outcome has been a well-mannered and calm dog. I learned that his training was much more about my efforts and expectations than I had

realized. With plenty of exercise to settle his energy and brief training sessions throughout the day he has become a wonderful pet.

Our daily walks are always enjoyable now that he has learned what is expected of him while on the leash. I consistently use just a few basic commands and usually get the desired behavior. The training sessions are fun for both of us and have become a routine part of our day, a few minutes here and there has made such a difference.

I appreciate Fran's expertise and enthusiasm in the training of my dog, and just as important, me.












Carolyn and "Desi" Colwell















Fairport, NY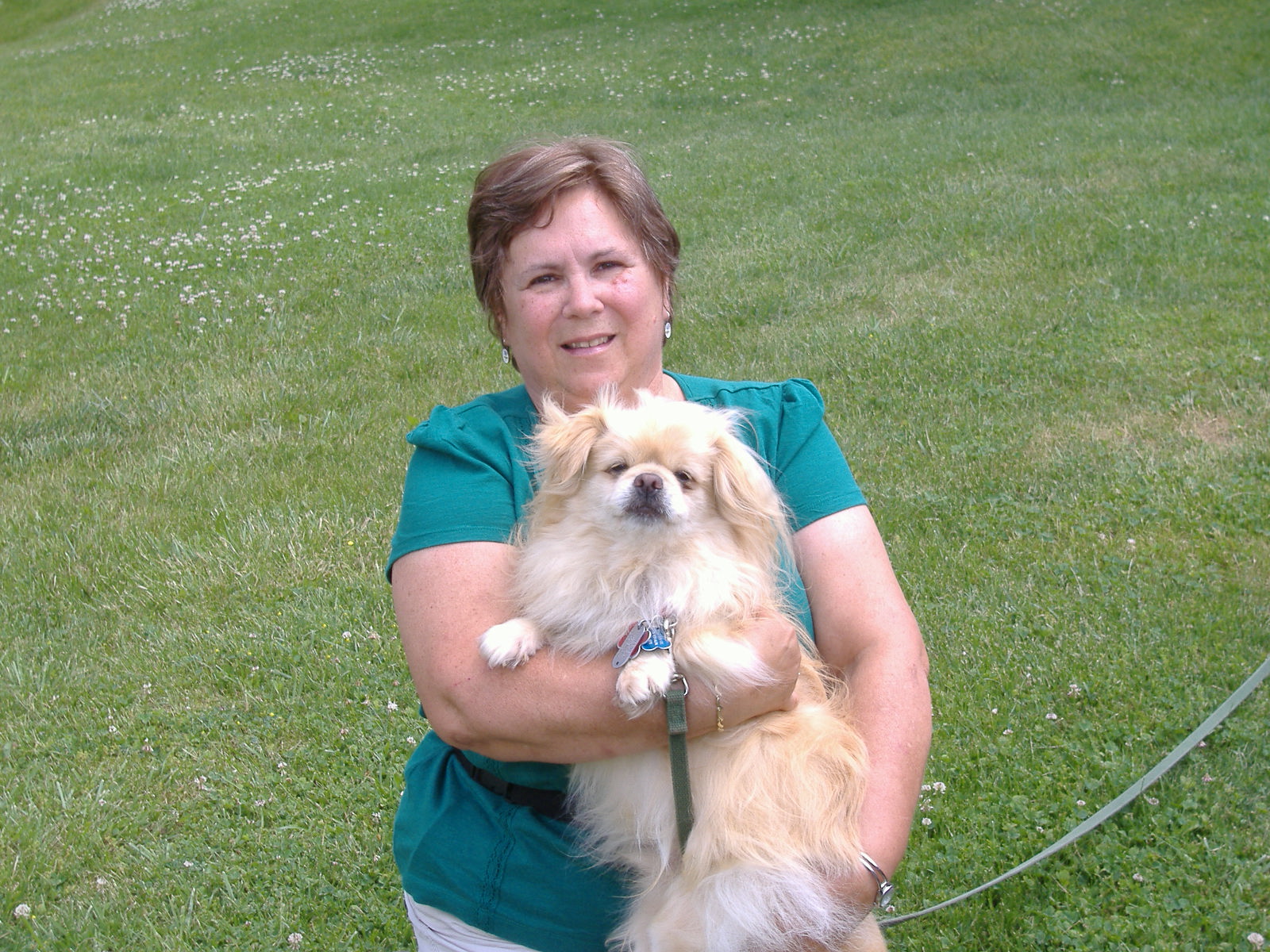 Fran's knowledge of her material is impeccable.  She is organized and thorough in her presentation, yet she is always ready to help with individual issues.  She takes time to work with each dog and handler. 

Her handouts are informative and useful long after the classes have ended.  Most importantly, class was fun!!! 

Thank you, Fran!

                                                     Donna and "Bob" Ehle







        Newark, NY
Thank you Fran for all of your great training techniques. Through your superb teaching you have strengthened the forever bond between my dog  and I. Your classroom training and homework handouts were both informative and educating.

You are a friendly and caring person who has always been there with helpful information.

Thanks again!

                                                    Lance and "Maisy" Eckler

                                                    Macedon, NY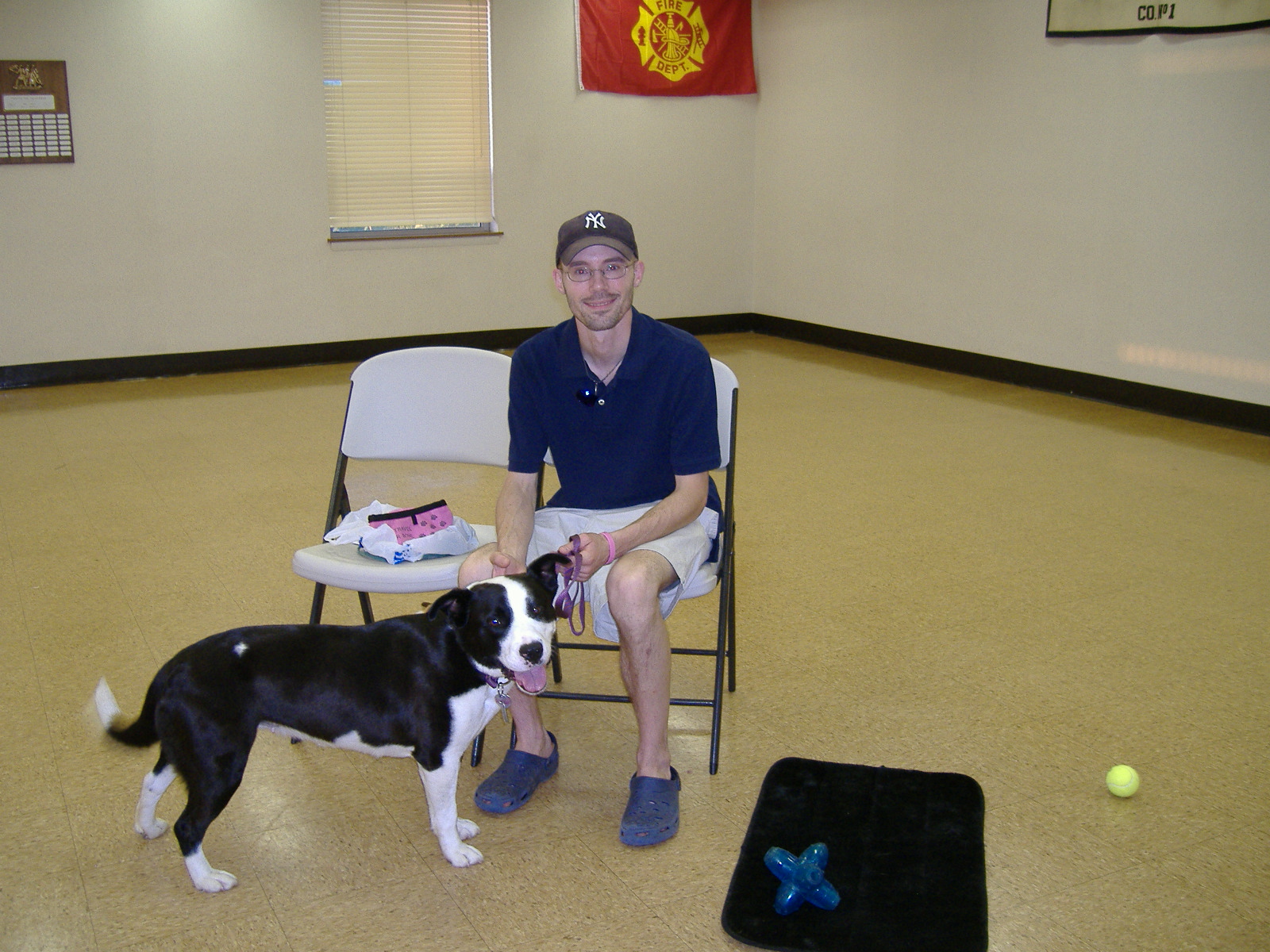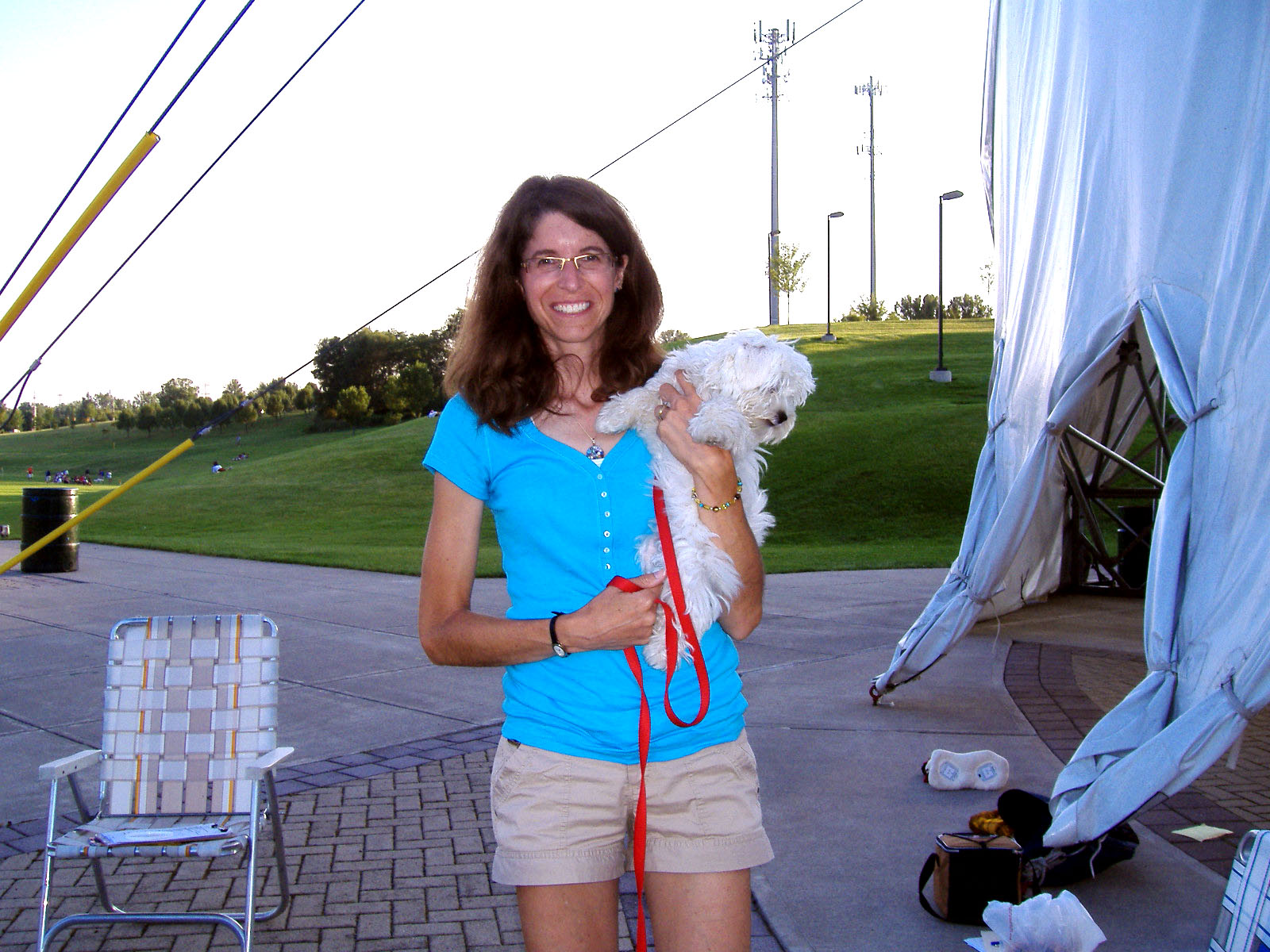 Shortly after we got our new puppy, we knew we needed some help.  We signed up to take Fran's classes and were amazed how quickly our puppy was able to follow Fran's training.

Fran helped us to communicate and bond with our puppy.  She is an outstanding teacher who is always willing to answer any extra questions or concerns that you have.  Her classes are effective, informative, and fun!

Thank you, Fran, for all your help!!!

                                                    Kristin and "Daisy" Hughes

                                                    Pittsford, NY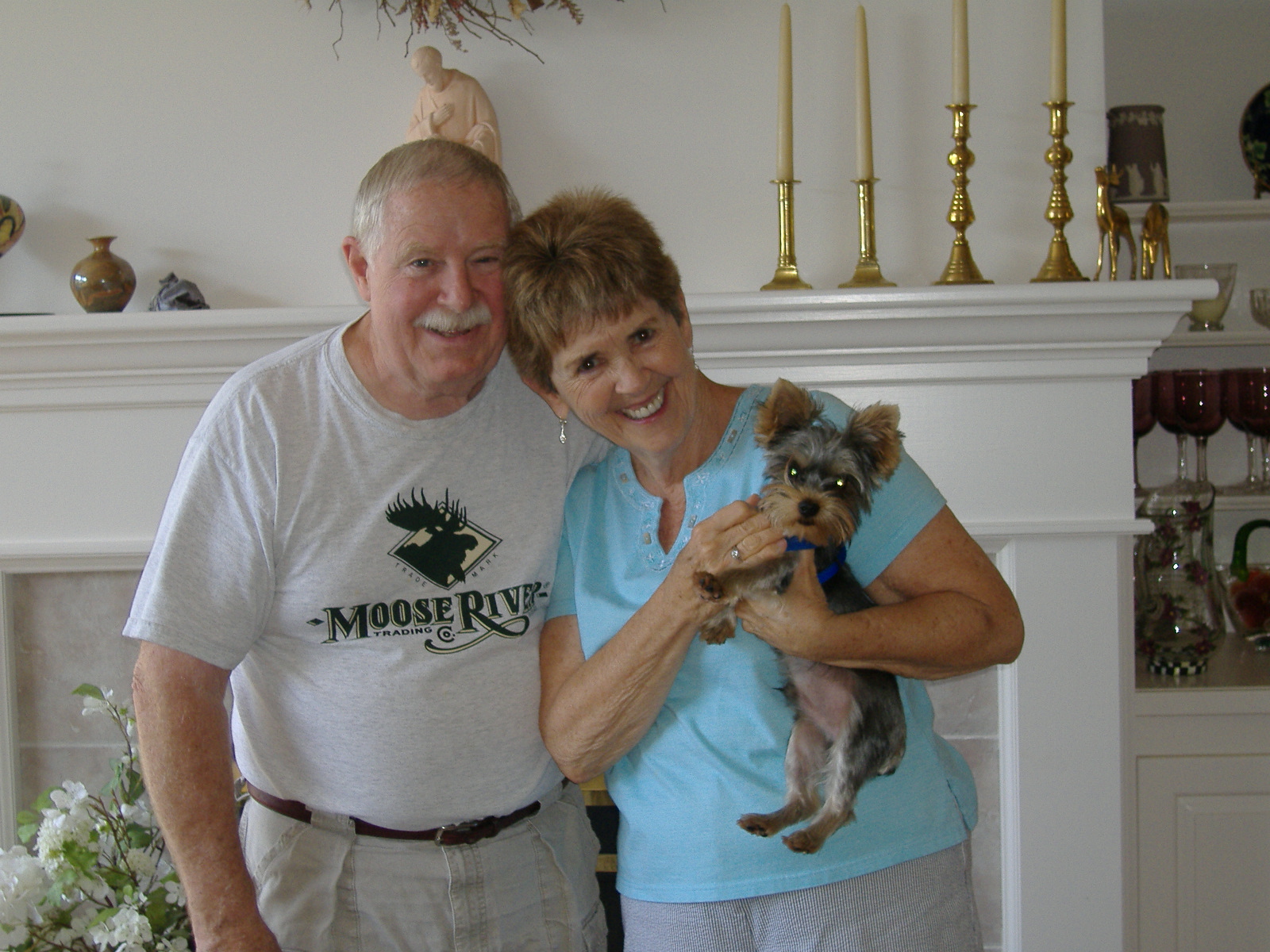 Our puppy, Tid-Bit, was only four months old when we enrolled him in one of Fran Schoenfeld's dog obedience training classes.  During the six sessions we attended, plus a private consultation with Fran, she dispelled many misconceptions we had about puppy training with her emphasis on a positive approach.

We found Fran to be a wealth of knowledge and extremely kind and enthusiastic in her interaction with each dog.  Our confidence in Fran's expertise was rewarded as Tid-Bit progressed.

We highly recommend Fran and her program to other dog owners.

Thank you, Fran!







       Jim, Pat, and "Tid-Bit" Petersen






       Fairport, NY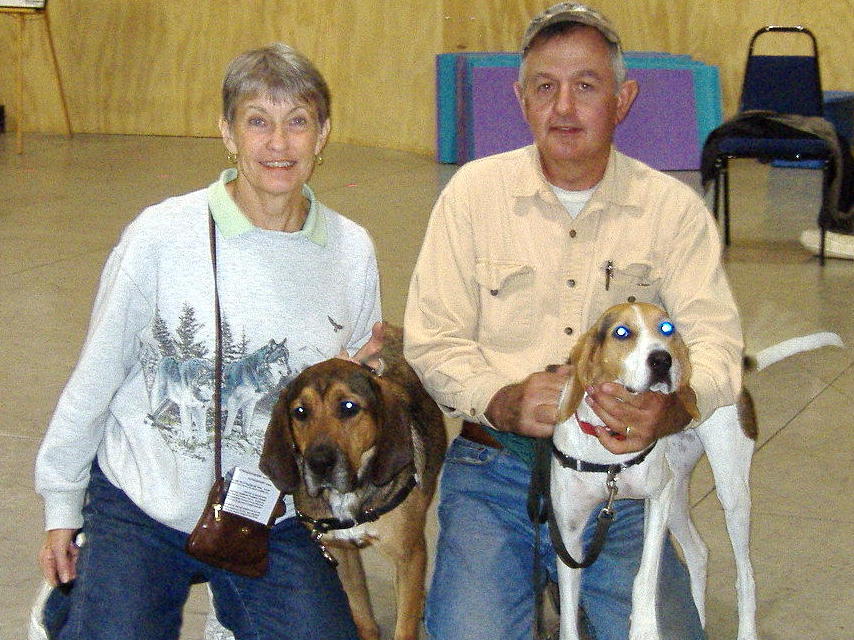 We recently adopted two dogs from the Humane Society of Wayne County. Fran came to the house after we adopted our first dog, Maddie in July 2010, a coon hound.  Fran worked with us to get started on the right foot with Maddie.  In September, 2010, we started taking Maddie to Fran's classes. 

We realized that we really needed a second dog to keep Maddie company and Fran guided us to Toby, a blood hound mix.  Fran had been working with both dogs while they were at the shelter. We have always had dogs, but have learned so many great techniques from Fran:  gentle, successful, and easy to do.  We are very, very pleased with the results we are enjoying with both of our dogs.

Thank you, Fran!







       Marlene, Charlie, "Maddie" and "Toby" Fisher






       Marion, NY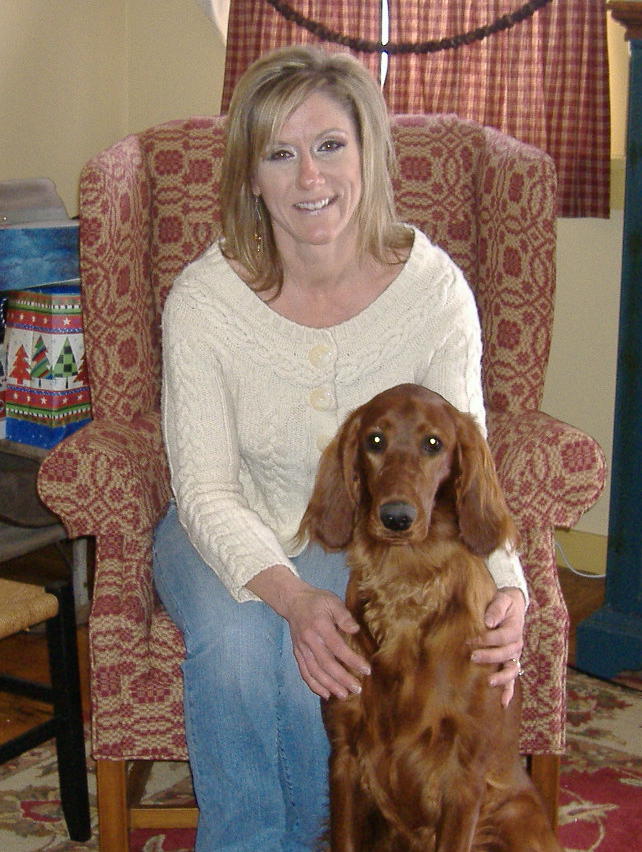 Last August Willow came barreling through the back door with the pitter patter of four not-so-little Irish Setter paws.  As we already owned properly trained, well behaved and mature Springer Spaniels, the thought of raising an Irish Setter should have been a piece of cake… well, let it be known this couldn't be any further from the truth.  Irish Setters have this thing for being stubborn (aka hard of hearing), independent and smarter than their owners. 

There were days when we weren't sure what we had gotten ourselves into but knew full well, discipline and obedience training was going to be required and it was going to take a professional to do so, enter Pawsitive Behavior!  Fran's experience and patience with both the dogs and people made training not only easy but very effective.  Willow attended Puppy Kindergarten and Teen Puppy Obedience and in short order, Fran had us on the path with respected boundaries and roles.  Willow is so intelligent, that if it wasn't for us learning from Fran how best to train her, she would have taken advantage of us at every opportunity. However, with patience (a lot of it), consistency and persistence, Willow has thrived and our bond has become that of owner and dog, instead of owner and human.

We highly recommend Fran for her expertise and her love of animals. She truly has a passion for helping people and their pets have the best possible life together.

High fives and paws to a marvelous instructor.










Andrea and "Willow" Hampton   





                             Port Gibson, NY
PAWS-I-TIVE BEHAVIOR DOG OBEDIENCE TRAINING

Think Pawsitive: Think how you want your dog TO behave.  Not how you want your dog NOT to behave.

PAWS-I-TIVE BEHAVIOR DOG OBEDIENCE TRAINING

Think Pawsitive: Think how you want your dog TO behave.  Not how you want your dog NOT to behave.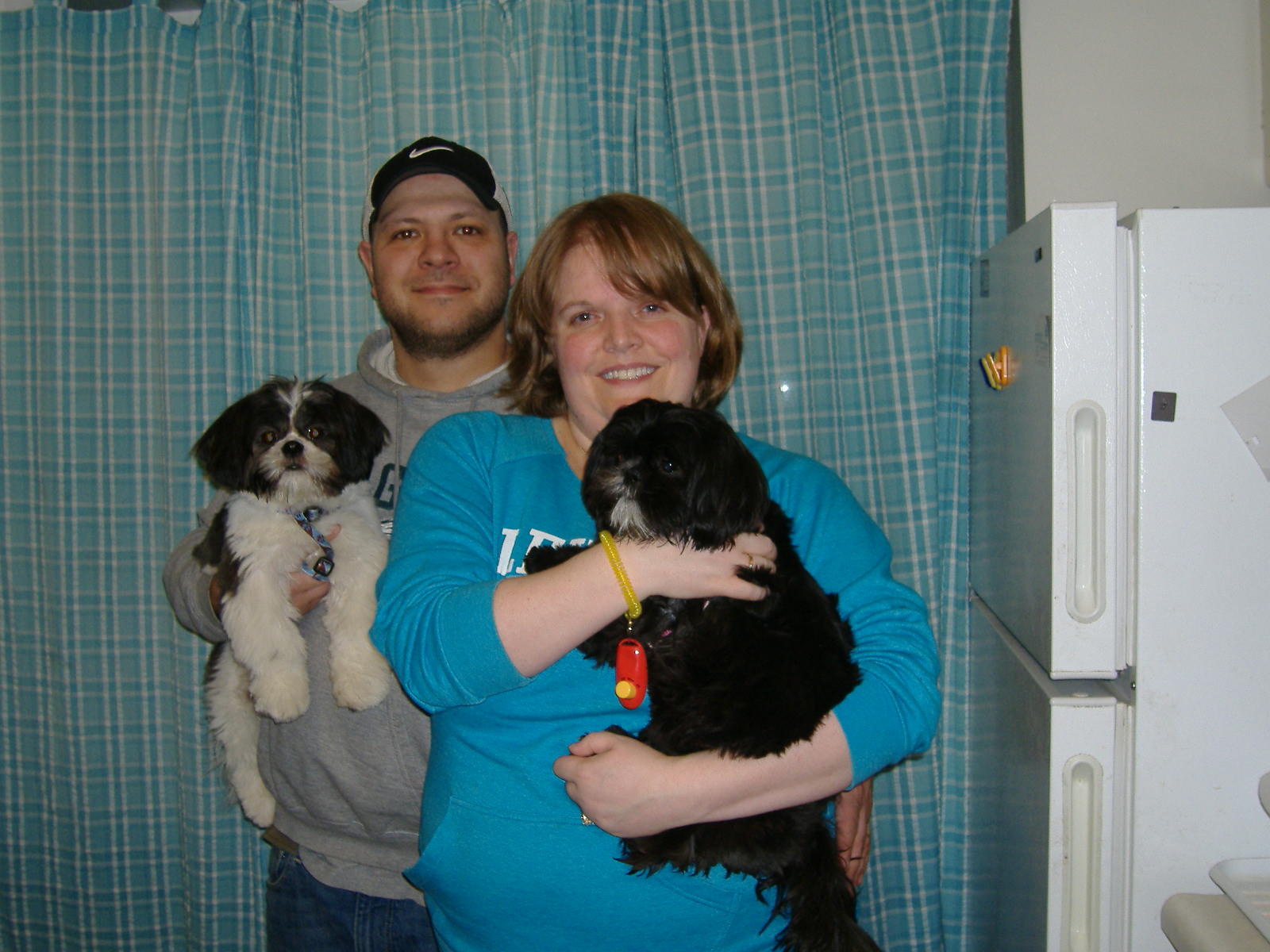 We are the proud parents of two little Shih Tzu puppies, Barney and Stella.  Fran has given us an excellent education on how to raise our puppies in a loving and safe way. Fran did an amazing job giving us the tools we needed to help train our two little puppies to become respectful and happy adult dogs.  We get a lot of comments from people about how well behaved our puppies are and it is a complement to our breeder and our trainer that we have the mindful dogs that we do.  Thank you, Fran you are a wonderful trainer!










April, Joe, Barney, and Stella Williams









Pittsford, NY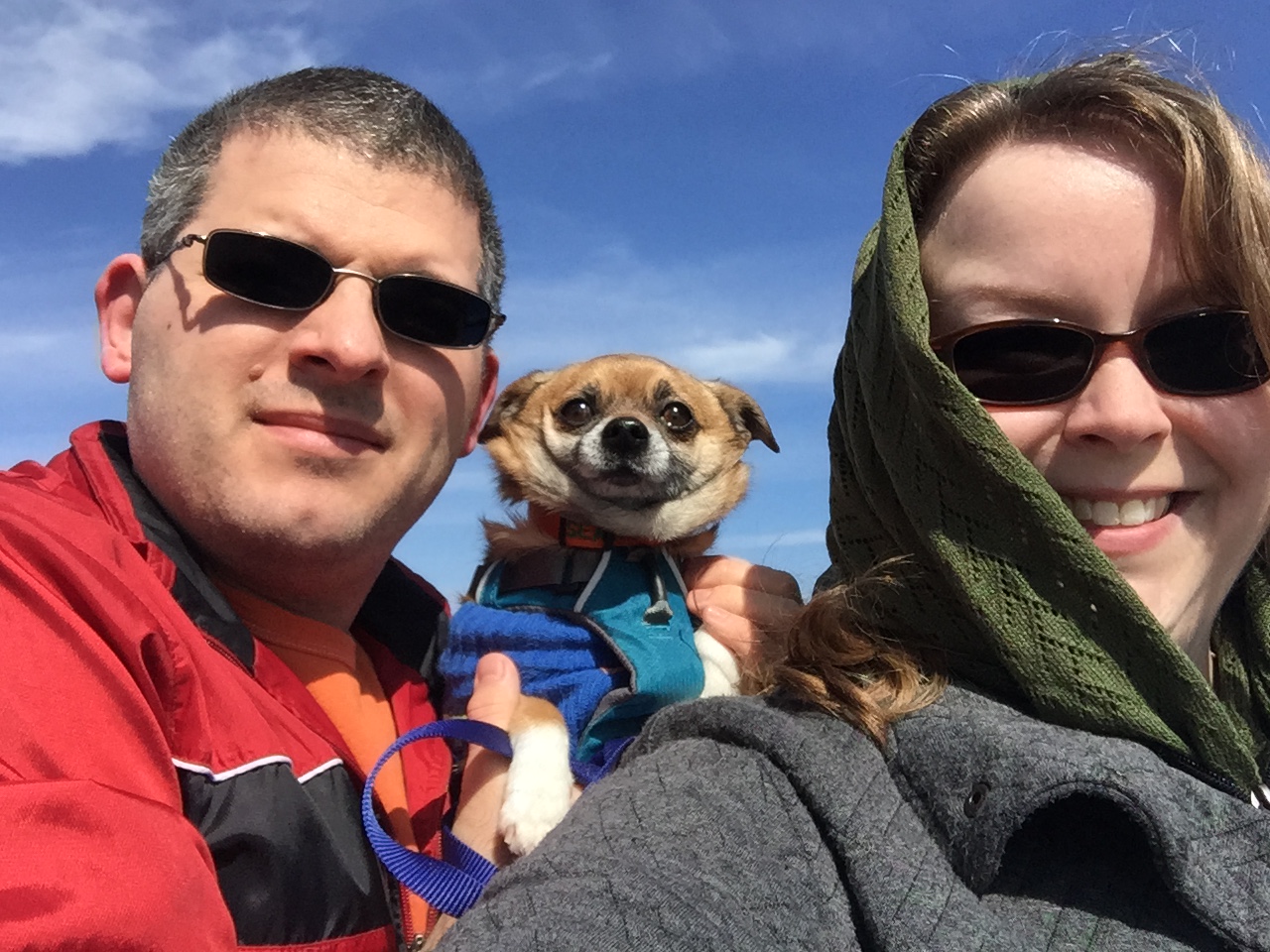 We adopted our "son" Seamus from the Wayne County Humane Society and although he has bonded strongly with us, he's very uneasy with others. He would growl, bark, and even bite if anyone approached. Out of our element, we contacted Fran.  With Fran's help and encouragement, Seamus is making great strides. His fearful aggression is slowly being replaced with friendly curiosity. In fact, Fran has been able to pick up Seamus and snuggle him.  WOW!

Fran exemplifies patience, knowledge, and experience. Her classes are informative and fun for dogs and parents alike. Care is taken to  ensure comfort and safety for all participants. Thank you Fran!

                                                         Holly, Joe, and Seamus Precourt

                                                         Lyons, NY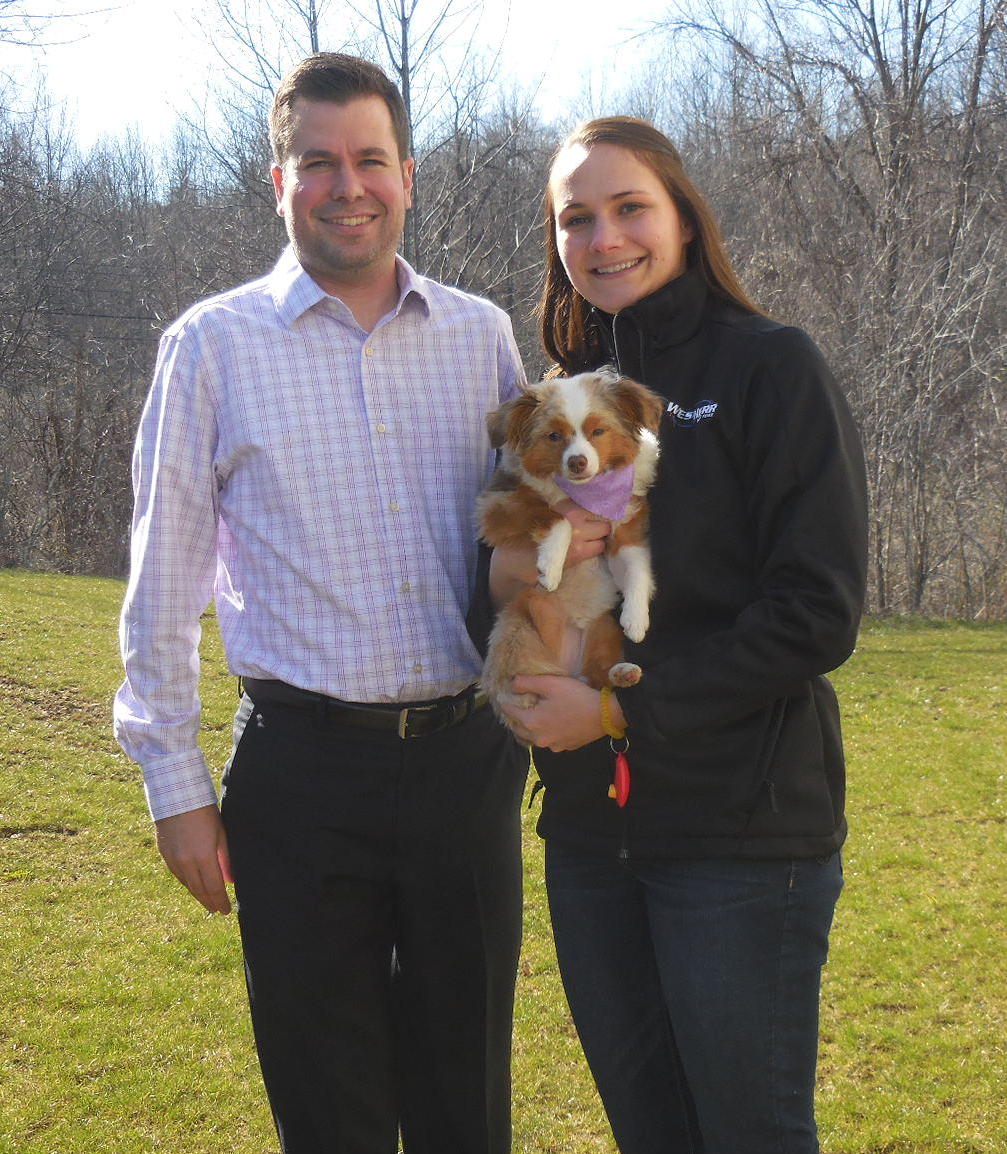 We loved working with Fran! When we got our  puppy Callie, we knew we wanted to start her out on the right path.  We immediately signed Callie up for Puppy Kindergarten with Fran.

In class, she gave us great tips and tricks for getting Callie to be the best dog she can be. Fran always explains and demonstrates techniques to help me work with Callie in a stress free and fun way.  Fran's training techniques were also easy to implement at home with our 'homework'.

Now that Callie has completed Puppy Kindergarten and Petite Pooch, we are able to see great progress! I am so grateful to Fran for helping me connect in such a positive way with my pup.

                                                         Lyndsie and Jeremy Harper.








     Fairport, NY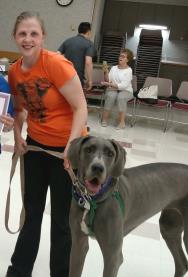 Fran's Canine Good Citizen class was just an amazing experience for the both of us. Delilah only having the Puppy class under her belt, really made me question if she could move into an advanced class right away.  Your free consultation visit assured me she could do it. Your class was so informative and through you're direction, really helped grow a respectful and loving bond between Delilah and I.  I can't thank you enough. I have had so many compliments about how well behaved she is and her listening skills amaze me every day.  We are on our next adventure and signing up for therapy dog lessons very soon.   A trained dog truly is a happy dog and a less stressful life for me.  Your methods are beyond wonderful and I am always thinking PAWSITIVE!








   Emily Gerula







   Rochester, NY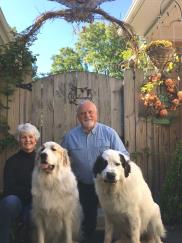 When we first got our Pyrenees pups, we checked around for experienced, caring dog trainers. Our search took us directly to Fran. What a blessing Fran has been to us and our new "boys", Sully and Beaux. We enjoyed our first class with Beaux so much, we returned with more advanced training with both Beaux and Sully. Fran is very knowledgable and in tune with our needs as our "boys" are both well over 100 lbs. She is always a phone call away to provide additional assistance, if necessary. We both highly recommend Fran to anyone, whether it's for puppy training or advanced therapy dog training. BTW, did we mention that Beaux and Sully are always excited to be around Fran.

                                                       Bill & Christine Corsaro

                                                       Fairport, NY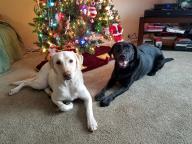 My name is Boot (black lab) and the yellow lab is my brother Luke. I was adopted first.  The day my parents came to pick me out I was the last one in the litter, so I figured I better be on my best behavior.  After 2 days in my new home, I figured I was a keeper and I could be myself.  Luke joined the family shortly after me.  Even though my parents were well-experienced with Labs, we gave them a run for their money. What one of us didn't think of; the other one did.

One day this great lady named Fran came to play with us and we were so happy.   We jumped up and down and hardly let her in the door. But something happened, she didn't want to play. So we settled down and then she wanted to play again.  We got all excited and jumped up and down, and then again she didn't want to play. She showed us if we didn't jump on her, we would get to play which is all we wanted to do.

My Mom and Dad took us to visit with Fran every week in puppy kindergarten classes where we learned how to play nicely together.  We learned to sit, stay, loose leash walk, drop it, and no jumping (we are still working on that one).  Fran showed us that when we come when we are called, we get lots of praise and belly rubs.  Sometimes, we even get treats.  We are such a joy to be around that we get to go everywhere with our parents.   So many little kids come up to us and want to pet us.  We are very well behaved and love to be petted by kids (and adults too). Our parents are so proud of us.

We are always hearing what good boys we are.  Ha! Ha!   If they only knew what we are like at home, especially when we wrestle with each other.  We love Fran for what she has made us become: a pleasure to be around.















      Sharon & Bob Vice (Parents of Boots & Luke)















Marion, NY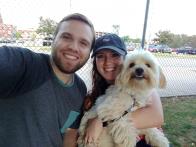 We heard great reviews about Pawsitive Behavior and Fran's class exceeded our expectations. The class was extremely affordable and we feel like we got our money's worth after the first session! We have a small puppy with a lot of energy that struggled with biting, pulling, and barking. By the end of the class, he could heel, loose-leash walk and keep quiet when walking by other dogs and people.  He could also stay/wait with a treat in front of him for minutes at a time, among a dozen other tricks. Fran is the best dog trainer we've ever come across. 

Her training style is a perfect mix of affectionate and discipline and she made intimidating exercises easy to understand and apply at home. She even took the time to email us detailed homework and tips every week to re-iterate each week's class. We have a better, more well-behaved dog after only a few weeks! We are so grateful for Fran and would HIGHLY encourage anyone who is "on the fence" about dog training to go through Fran and Pawsitive Behavior.

                                                       Quincey, Colby, and Odie Fox

                                                       Webster, NY